Search by name, instrument, location, or any text that may be located in the "notes" field.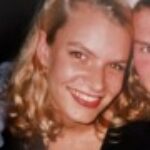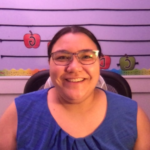 Secondary Instrument(s):
Violin, Voice, Recorder, Ukelele
Location:
Ontario, Canada
Notes:
Education:  Bachelor of Mathematics, Diploma Church Music & Worship, Bachelor of Education (K-6) Teaching Additional Qualifications:  Special Education, Kindergarten, Teaching Native Children, Librarianship, Literacy. Music Qualifications:  RCM Certified - Elementary Piano Pedagogy I specialize in teaching young students.  I have a 100% participation rate in recitals and a low turnover rate.
Location:
Alicante, Spain
Notes:
voice teacher, vocal coach, public speaking coach, voice researcher, voice illustrator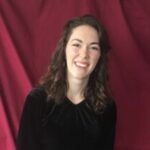 Secondary Instrument(s):
Piano
Location:
Nashville, TN USA
Notes:
Hello there, I'm Abbie Anderson! Professionally, I'm a private voice teacher, personal vocal coach, masterclass clinician, (soon to be group class vocal instructor and course creator,) and the founder and owner of Open Heart Voice Studios. Avocationally, I'm a songwriter, jazzer, Musical Theatre performer, and CCM singer, though I'm cross-trained as a choral/Classical vocalist as well. In my work with singers I help them own their personal practice time to develop technique for healthy singing, understanding of stylistic nuance, specific artistic interpretation of their songs, a polished repertoire, and simple yet powerful emotional honesty in performance. I love working on passion projects with my clients such as cowriting original music, arranging medlies/mash-ups, planning solo concerts, and demo recording from my home studio. I'm also especially fond of improvisatory music and toplining so I can't wait to teach these skills by facilitating group music-making in future classes.
I studied Voice Pedagogy/Performance while earning my B.M. in Commercial Music and have independently pursued vocal training with numerous industry professionals. I continue to invest in my business and ongoing education through programs such as the CCM Institute at Shenandoah University, The Voice Study Centre in Europe, the National Association for Teachers of Singing, and The SpeakEasy Cooperative for Independent Voice Studios. So excited to finally add The Bulletproof Musician to the mix!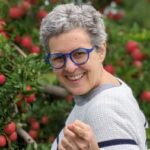 Instrument:
Director of Large Ensemble Administration at NEC
Secondary Instrument(s):
French horn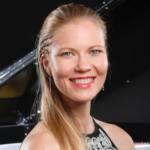 Secondary Instrument(s):
Clarinet
Notes:
My development into the artist I am today has been eventful and full of action. It has certainly not only included piano playing. Other instruments, dancing and boxing have all contributed their part. I co-own a non-profit swing dance company in metro Atlanta called Triple Step Studios.
Instrument:
violin, modern and Baroque
Secondary Instrument(s):
viola
Location:
Tallahassee, FL
Secondary Instrument(s):
Guitar
Location:
Athens, Georgia USA